Student Life Fellow and military veteran Kyle Brengel, WG'17, found the strong support network at Wharton helped him make the transition into MBA and civilian life. Here are his thoughts, presented on Veterans Day: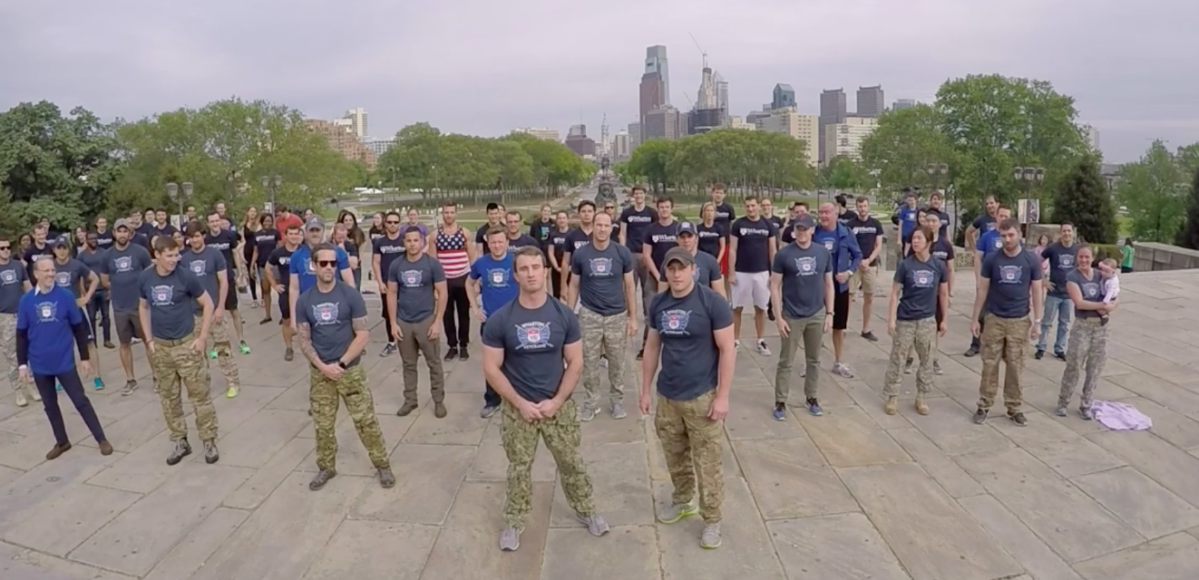 Approximately 5 percent of the students in each Wharton MBA class are military veterans — the vast majority transitioned directly from their military career to business school and are still figuring out how to "be a veteran" after years of service. The extremely supportive and interested Wharton community and the camaraderie of the Wharton Veterans Club contribute in a big way to the process of veteran-izing. As we celebrate Veterans Day, it reminds me of just how supported and accepted I feel here at Wharton as a veteran.
In the United States, we celebrate Veterans Day to honor the men and women served our country in the U.S. military. The holiday started as Armistice Day to celebrate the end of hostilities in World War I, with President Wilson declaring November 11, 1919. as a national holiday. In 1954, the government amended the language in the statue, officially creating Veterans Day. The day serves as a way to celebrate those who serve and have served, as well as to remember the sacrifices made in the defense of freedom.
As a recently transitioned Army veteran, the 11th of November is a day filled with many emotions. Veterans Day during my first year of business school was my first such holiday as a civilian in almost 15 years, and I struggled with just how I was supposed to feel. I have been very lucky to have the wonderful support of the Wharton Veterans Club and the greater student body to navigate the often messy process of understanding the emotions of no longer being a soldier.
For active duty military members, Veterans Day is cause to connect with historical veterans, appreciate the thanks of a grateful nation, and enjoy a long weekend off from work. But those emotions change when you take off the uniform. In addition to the normal pride and celebration most vets feel on this day, recently transitioned veterans can also experience regret for having left military service, desire to "get back in the fight," and even the feeling of having failed comrades by taking a new direction in life. These emotions can cause significant stress and having a support network is essential to successfully transitioning to the civilian world.
The network for veterans at Wharton is unparalleled among top business schools and provides an environment extremely conducive to figuring out post-military life. There are more than 80 veterans and active military members between the two Wharton MBA classes and they form the tight-knit Wharton Veterans Club — which provides a community of peers that are united by service and help each other through the journey into civilian life. It also provides a vehicle to continue serving by assisting transitioning military members in understanding Wharton and civilian-ize their application.
The Veterans Club is surrounded by the amazing acceptance of the greater Wharton community, spanning top administrators to our fellow students. To say that our classmates show us respect, gratitude, and genuine curiosity about our military experiences would be an extreme understatement. This relationship is exemplified by the 100+ non-veteran classmates that joined the Veterans Club in the 22 Push Up Challenge last year.
As highly supported veterans, we see it as our duty to also give back to the Wharton community by being involved student leaders, championing veteran issues, and serving as a source of information about the military.  A survey of fellowship programs within Wharton shows veterans serving in the span of organizations from the Wharton Graduate Association to the Welcome Committee to Venture Fellows to Admissions Fellows. These veterans prioritize the Wharton community and work towards its continual improvement. Additionally, the Veterans Club organizes events like "Vets Club Pub," "Women's Veteran Panel," and "Small Group Dinners with Vets" to help our classmates understand military life.
Editor's Note: This fall, the Wharton MBA Admissions Office developed a new initiative benefitting our military veteran applicants — by waiving the application fee for all veterans applying to Wharton. This opportunity is the result of the efforts of our dedicated and passionate MBA Veterans Club, led this year by D.J. Faldowski, WG'17, and Vince Kuchar, WG'17, partnering with our office to help ensure we continue to attract the military's top talent. Last year, 224 active duty and honorably discharged U.S. veterans applied to Wharton, and we hope this program encourages more to take that step as well. We thank all veterans for their service to our country and are pleased to offer this well-deserved incentive.
Posted: November 11, 2016